Beautiful Chaos (novel)
Talk

0
32,712
articles in progress
Beautiful Chaos was the twenty-third Tenth Doctor novel released. It was the last to feature Donna Noble.
Publisher's summary
Edit
2008 BBC Books edition
Edit
Donna Noble is back home in London, catching up with her family and generally giving them all the gossip about her journeys. Her grandfather is especially overjoyed — he's discovered a new star and had it named after him. He takes the Tenth Doctor, as his special guest, to the naming ceremony.
But the Doctor is suspicious about some of the other changes he can see in Earth's heavens. Particularly that bright star, right there. No, not that one, that one, there, on the left...
The world's population is slowly being converted to a new path, a new way of thinking. Something is coming to Earth, an ancient force from the Dark Times. Something powerful, angry, and all-consuming...
2013 BBC Books edition
Edit
Wilfred Mott is very happy: his granddaughter, Donna, is back home, catching up with family and gossiping about her journeys, and he has just discovered a new star and had it named after him. He takes the Tenth Doctor with him to the naming ceremony. But the Doctor soon discovers something else new, and worryingly bright, in the heavens – something that is heading for Earth. It's an ancient force from the Dark Times. And it is very, very angry...
Characters
Edit
References
Edit
Geoff Noble, Martha Jones and UNIT are mentioned.
Lukas Samuel Carnes goes to Park Vale Comprehensive School, the same school as Luke Smith and his friends do.
The late wife of Wilf and mother of Sylvia was named Eileen.
The Doctor mentions that he hates bow ties. The Eleventh Doctor would later often express his fondness of them.
The Doctor says that Aubrey Fairchild "clearly makes no impression on history".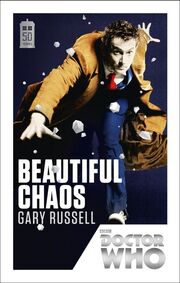 This is the last novel to feature Donna Noble.

Indeed, the preface and epilogue are set post-Journey's End, suggesting a "goodbye" to Donna.

Discounting the special case of the multi-authored PROSE: The Story of Martha, this was the last announced Tenth Doctor Adventures release to feature the Doctor with a regular companion. All novel releases for 2009 featured the Tenth Doctor travelling alone.
This story was also released as an ebook available from the Amazon Kindle store.
The novel was reprinted with a new cover in 2013 to celebrate the 50th anniversary of Doctor Who.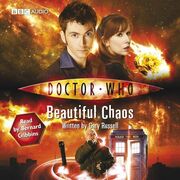 Continuity
Edit
Audio release
Edit
The story was released as an audiobook on 2x CD read by Bernard Cribbins.
The audiobook is also available as a download from the AudioGo website.
External links
Edit