Big Finish Bernice Summerfield series
49,991
articles in progress
Talk

0

The Bernice Summerfield audio stories were the first audio dramas that Big Finish Productions produced. Beginning in 1998 with Oh No It Isn't! it was the first of 6 Virgin New Adventures and Virgin Bernice Summerfield New Adventures novels that were adapted for audio. The adaptions removed characters such as the Doctor, Ace and any other Doctor Who character that Big Finish did not have the licence for. Others were adapted for the audio medium. Bernice Summerfield (also known as "Benny") was performed by Lisa Bowerman.
After this first season's success, Big Finish began producing audio stories and prose-based stories, these were released alternately so that both the audio and the prose (novel and short story) made up the Bernice Summerfield series, with some of the wider arc story only being featured and explained in detail in one medium. Bernice's pregnancy was one such occurrence which began in the novel The Gods of the Underworld and she gave birth in the novel The Glass Prison with minor references to the actual pregnancy in audio stories released around the same time.
Many characters that had been created or established in the Virgin New Adventures or the Virgin Bernice Summerfield New Adventures appeared in this series, character such as Bernice's ex-husband Jason Kane and Irving Braxiatel both featured in the series. Kane was voiced by Stephen Fewell and Braxiatel by Miles Richardson.
Most of the stories cover Bernice's life following her departure from travelling with the Doctor, but several prose-based stories have featured stories that portrayed Bernice's life long before she met the Doctor.
Audio stories
Edit
Season 1
Edit
Season 2
Edit
Season 3
Edit
Season 4
Edit
Season 5
Edit
Season 6
Edit
Season 7
Edit
Season 8
Edit
Season 9
Edit
Season 10
Edit
Season 11
Edit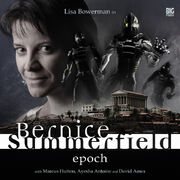 Road Trip
Edit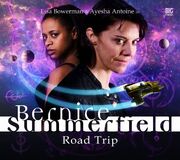 New Frontiers
Edit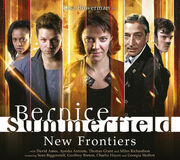 Missing Persons
Edit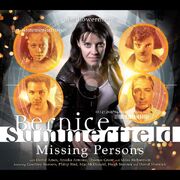 The New Adventures of Bernice Summerfield - Volume One
Edit
The New Adventures of Bernice Summerfield - Volume Two
Edit
Special releases
Edit
Prose works
Edit
Anthologies
Edit
External links
Edit
Big Finish Bernice Summerfield series