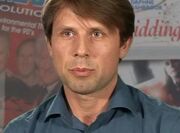 Bill Baggs was the founder of BBV Productions which produced Doctor Who related spin offs from 1987 (Wartime) - 2015 (P.R.O.B.E.: When to Die). Earlier, he produced the Audio Visuals.
He also portrayed Giles in P.R.O.B.E.: When to Die and received a thanks for help with Reeltime Pictures home video story Shakedown: Return of the Sontarans.
External links
Edit
Ad blocker interference detected!
Wikia is a free-to-use site that makes money from advertising. We have a modified experience for viewers using ad blockers

Wikia is not accessible if you've made further modifications. Remove the custom ad blocker rule(s) and the page will load as expected.