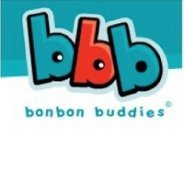 Bon Bon Buddies, also styled bonbon buddies and BonBonBuddies, is a licensed supplier of Doctor Who-themed seasonal confectionery. Their licence began in the late-RTD era, and remains active[1] as of Series 6. They have produced things like milk chocolate Advent calendars and Easter eggs.
External links
Edit
Footnotes
Edit
Ad blocker interference detected!
Wikia is a free-to-use site that makes money from advertising. We have a modified experience for viewers using ad blockers

Wikia is not accessible if you've made further modifications. Remove the custom ad blocker rule(s) and the page will load as expected.