Ad blocker interference detected!
Wikia is a free-to-use site that makes money from advertising. We have a modified experience for viewers using ad blockers

Wikia is not accessible if you've made further modifications. Remove the custom ad blocker rule(s) and the page will load as expected.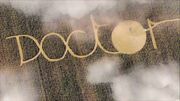 Crop circles were shapes made from flattened crops. They were generally thought to be a sign of alien activities.
Maxwell Edison was investigating a crop circle in Stockbridge before being caught up in an adventure with the Eighth Doctor. (COMIC: Endgame)
A crop circle was seen in Kent. It was noticeable for being made of square-sided shapes and was filled with ice. (PROSE: The Algebra of Ice)
Donna Noble investigated crop circles in the hopes of finding the Tenth Doctor. (TV: Partners in Crime)
In 2011, Amy Pond and Rory Williams made a crop circle with their car to attract the attention of the Eleventh Doctor. (TV: Let's Kill Hitler)