This article needs a big cleanup.
this page needs a major cleanup, as it violates several manual of style policies. In addition, it needs the correct categories for a real world person, not in-universe categories.
These problems might be so great that the article's factual accuracy has been compromised. Talk about it here or check the revision history or Manual of Style for more information.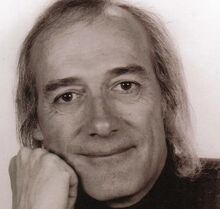 David Burton is a stage actor who was rumoured to have been cast as the Doctor, in the early nineties. He was filmed by a company in a fan-made pilot called Doctor Who and the Monsters of Ness. The pilot was intended to be sent to the BBC, and if they liked it, a Doctor Who reboot would have been made. Burton is mentioned in DWM 209 in 1994, interviewed by Marcus Hearn.