Doctor Who Files
47,325
articles in progress
Talk

2

The Doctor Who Files are a series of hardback titles from BBC Children's Books published by the Penguin Group from 2006 onwards. It should not be confused with The Doctor Who Files, a series of magazine-style publications that were published in the US in the 1980s and early 1990s.
Overview
Edit
All of the titles in this range so far have had a a hexagonal cut out in the cover, through which can be seen the featured character (or topic) on the inside page. They are numbered on the spine. Aimed at young readers, each title is lavishly illustrated with photographs and broken down into small sections of text under various heading with every other page (almost), having a gate-fold (fold out page) "Test your Knowledge" sections of five multiple choice questions based on the preceding prose. Every title in this series has featured a new short prose story.
Doctor Who Files covers
Edit
List of New Prose Fiction
Edit
The Doctor Who Stories (oOmnibus Edition) Edit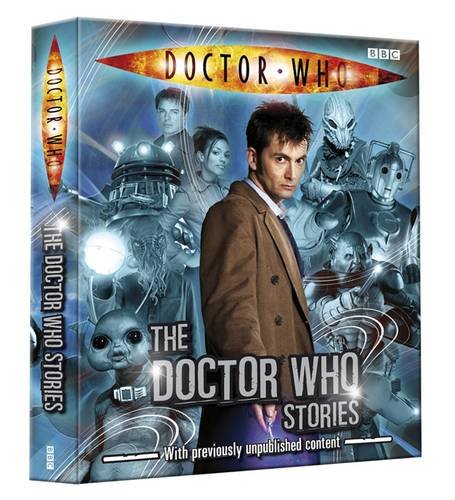 Doctor Who: The Doctor Who Stories was an Omnibus Collector's Edition with previously unpublished content, featuring the Harold Saxon alias of the Master.
Publishers summary
Edit
Fifteen favourite stories from the original Doctor Who Files. This collection also includes a never before published adventure, Speech Day, featuring the Master as his alter-ego, Harold Saxon.
This 286 page title, a collection of all 14 stories, plus an additional 15th story, (Speech Day written by Justin Richards) was published by BBC Children's Books in September 2009 and priced £9.99 (UK) as a single, slipcase bound volume, (the same size as regular titles in the series, with a plain blue cover and silver foiled title logos).
The prose was presented with a slightly different layout and featured some different photographs from the series' original release.
Other non-prose content from the Doctor Who Files was released under the title The Doctor Who Files Collector's Edition (see also Doctor Who Illustrated Guides).