Last time, on Doctor Who

01:00

The Eleventh Doctor Regenerates... The Twelfth Doctor Appears! - Doctor Who Christmas Special - BBC

12:22

Rio Q&A Highlights w Peter Capaldi, Jenna Coleman & Steven Moffat - Doctor Who World Tour
A doctor of art
Doctor Who was always meant to be partly educational. So it's only natural, as we begin a new Doctor's era, that we here at Tardis attempt a little education — provided from our brand new Doctor. Here, in a short video from the Tate Museum, former art student and Oscar® winner, Peter Capaldi, delves into the mysteries of the surrealist movement.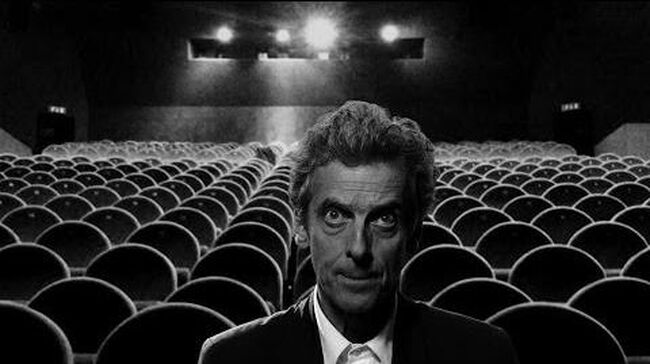 We define spoiler to be any information — be it narrative or behind-the-scenes — which surrounds any story in any medium that has not yet been released. It doesn't matter if the source is The Sun or the British Broadcasting Corporation — it's a violation of our policies to write about un-released stories, or the casting and crewing of those adventures.
Remember, we're not a news site. We're an encyclopaedia. Our focus is on what has already happened in the DWU, not what is to come.
In order to uphold this policy in 2014, we will occasionally have to restrict editing to only those people who have accounts. If you want to guarantee yourself the ability to edit once Peter Capaldi starts his run, we strongly recommend that you sign up for a totally free account today.
For clarity, information about any episode in series 8 is not allowed before 23 August 2014 at roughly 9pm BST.
This means that even if you're lucky enough to see the first episode in cinemas during the World Tour period, you can't edit about it here until after its BBC One premiere.
Dig deeper with this wiki's content:
By subject
:
Characters
• 
Locations
•
Technology
•
Species
By series
:
Doctor Who
• 
Torchwood
• 
Sarah Jane
• 
K9



Doctor Who
is a "family franchise", which means there's something in it for all ages.
It does not mean that all content is appropriate for all ages.
Doctor Who, Torchwood, The Sarah Jane Adventures, K9 and Company, K9 "the TARDIS", the sonic screwdriver, psychic paper, the Daleks, the Cybermen, the K9 prop — and all characters, concepts and situations described and displayed on this wiki— are © and or ™ the British Broadcasting Corporation, BBC Worldwide, Metal Mutt Productions and/or their individual creators and licensees. No infringement of any entity's legal rights is intended. Strenuous effort is made to ensure that only low-resolution still images — and videos released by copyright holders in their public social media channels — are uploaded here, so as to protect the copyright holders' legitimate interests. In simpler language: we're just fans doing our best to catalogue the franchise we love, without hurting the financial position of any of its owners.
Warning
:
The above video contains slight spoilers
if you haven't seen the first episode of
series 8
. If you want to remain completely unspoiled,
do not
click the play button.
But if you are American, please click on the banner above the video immediately, regardless of your stance on spoilers.
---
Ordinarily,
this site never posts trailers
. However, this video is only useful
prior
to the broadcast of the
series 8
premiere.
Since we at Tardis strongly urge you to see
Doctor Who
in cinemas,
helping you buy tickets is more important than adhering strictly to policy
. This video is comprised entirely of footage already released by the BBC, with some important messages overlaid.


Please send complaints and concerns directly to CzechOut.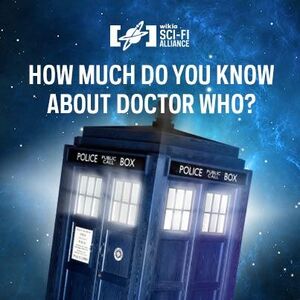 Who's been busy[1]
Editing existing pages

Creating new pages
Tweets by @TardisWiki