Thanks for your help
Making a big change to Wikia's layout is hard work. And because we're a community, we like to take the advice of big sites like Tardis. So thank you for all the feedback you gave during the recent test period of an article prototype.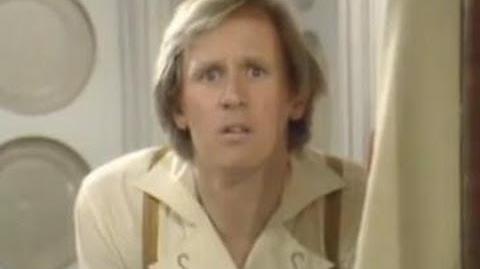 Because of your voluminous feedback, Wikia were able to make a lot of positive discoveries. Your feedback will help ultimately help us break through to the next phase of the project. Everyone here at Tardis was super awesome during the test period!
We're now going back to our previous skin until called upon again to help with more beta testing!
While you're enjoying the latest adventures, why not look into Doctor Who's past? Click on one of the pictures below.
Doctor Who
is a "family franchise", which means there's something in it for all ages.
It does not mean that all content is appropriate for all ages.
Doctor Who, Torchwood, The Sarah Jane Adventures, K9 and Company, K9 "the TARDIS", the sonic screwdriver, psychic paper, the Daleks, the Cybermen, the K9 prop — and all characters, concepts and situations described and displayed on this wiki— are © and or ™ the British Broadcasting Corporation, BBC Worldwide, Metal Mutt Productions and/or their individual creators and licensees. No infringement of any entity's legal rights is intended. Strenuous effort is made to ensure that only low-resolution still images — and videos released by copyright holders in their public social media channels — are uploaded here, so as to protect the copyright holders' legitimate interests. In simpler language: we're just fans doing our best to catalogue the franchise we love, without hurting the financial position of any of its owners.
This wiki contains

spoilers

. Read at your own risk.
We were founded on 11 November 2004 and are currently working on 52,040 articles.
If you need help with anything, please feel free to contact an administrator
Welcome to the randomiser! Click on a logo for a random episode from that series!
✍
Article of the minute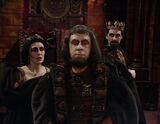 1980
's
State of Decay
featured the first use of overtly
vampiric
themes in
Doctor Who
televised history, while at the same time providing many details about
Time Lord
history. It was also the subject of an infamous behind-the-scenes battle over whether
writer
Terrance Dicks
or
script editor
Christopher H. Bidmead
would exert the greater control over the script. Dicks largely won that battle, thanks to the insistence of
director
Peter Moffatt
— but "Uncle Terrance" would nevertheless go on to write two other, distinct versions of the story.
Read more...
✍
---
Don't like this article? Reload the page for another one!
Quote of the minute
Gibbis: It's times like this that I remember my old school motto: "Resistance is Exhausting".
Don't like this quote? Reload the page to get a different one! ✍
Featured images
Latest news
Loading RSS data...
Popular categories
If you're new to wikis, it might be helpful for you to take note of the concept of categories. Categories are the principal organizing tool on a wiki, allowing users to group information in ways that can ease the discovery of information. All the pages on our wiki are found, ultimately, in just four big "super categories". If this is your first visit here, please go to Floor 500 for a discussion of the way our wiki is organized. ✍

Real world
On our wiki, the world we actually live in is called the "real world" . As such, information about the production of Doctor Who and her sister shows are in this category. This includes pages about the actual televised episodes themselves, the behind-the-scenes personnel, terminology used by the production teams, and merchandise related to the shows.
Time-Space Visualiser
The Time-Space Visualiser is the place where most of this wiki's pages reside. All the articles are written from an in-universe perspective, quite different to what you might be used to on Wikipedia. Here you'll find information related to The Doctor, his companions, Other individuals, astronomical objects, time travel, species, locations, science, culture, and a whole host of other subjects.
Non-DWU material
Notwithstanding writer Paul Cornell's famous comments that denounced the concept of "canon" in Doctor Who, our canon policy does deem a few things to be outside the Doctor Who universe. For examples, visit: stories, characters, technology, species, and locations.
The Hub
This category contains articles having to do with the actual running of the wiki. It's full of all those little pages that help the wiki work. As such, it isn't accessed often by most users. However, more advanced editors might wish to peruse the templates category for ways to make their editing easier. Or if you're looking for a place to start editing on the wiki, you might want to look at articles that need updating, major expansion, general copy-editing, sectional cleanup, and re-writing from an in-universe perspective.
The latest forum discussions
Begun

Topic

Last edit

Last author

From the Panopticon




Important tech notes
February 11, 2012
Thumbnail size
22:31, September 17, 2014
Skittles the hog
February 18, 2012
Story pages being moved
05:00, December 4, 2013
CzechBot
April 4, 2011
Tech note: Image use policy change
02:58, May 1, 2013
CzechBot
June 11, 2011
Monobook fans: read this
01:30, April 26, 2013
CzechBot
May 31, 2012
DWIA images deleted
01:40, January 5, 2013
CzechBot
From the reference desk



Other Doctor Who wikis
| | | |
| --- | --- | --- |
| Other Doctor Who wikis are available, each with their own particular focus. Visit our sister Doctor Who wikis for coverage of different aspects of Doctor Who fandom. ✍ | | |
In other languages
| | | |
| --- | --- | --- |
| You aren't limited to English if you're looking for Doctor Who content on Wikia! There are wikis with more than 30 pages in the following languages: | | In addition, there are several wikis which have been created, but which have no more than 29 pages of content. |
If you are a fluent writer in one of these languages, we encourage you to join one of these wikis. If it's inactive, we urge you to formally adopt it. Just fill out the Special:Contact form on that wiki and request administrator status.
Quick stats about this wiki
Software: MediaWiki 1.19.24 • Pages: 157,961 • Edits: 2,030,031 • Active editors: 159 • Admins: 26