Graceless
52,735
articles in progress
Talk

0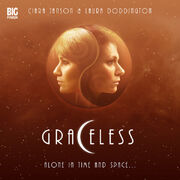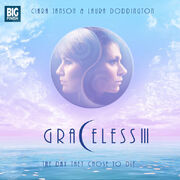 Graceless was an audio series from Big Finish Productions, starring the two Tracers in human form, twin sisters Abby (formerly called Amy) and Zara, who previously featured in the Fifth Doctor Key 2 Time Trilogy.
The first three-part series was released in November 2010. It chronicled the twins' adventures after their departure from the Doctor. The series was directed by Lisa Bowerman. [1].
The third and final series was released in June 2013.
In 2015, Graceless was featured in the cross-over box set The Worlds of Big Finish. Abby and Zara appear in the first episode, The Archive.
Series one
Edit
Series two
Edit
Series three
Edit
External links
Edit