The Eleventh Doctor begged Clara Oswald to learn to use iPlayer after being forced to use his TARDIS to travel back in time every time she missed a television programme. (TV: The Time of the Doctor)
Behind the scenes
Edit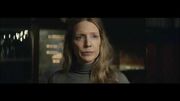 Since it went live on 25 December 2007, BBC iPlayer has offered whole episodes of Doctor Who to its web users in the UK. Episodes initally stayed online for seven days following the story's initial television broadcast. Currently, however, Doctor Who operates on a "series catch-up", where episodes are released following their broadcast and all remain until a week after the broadcast of the current series' final episode.
Doctor Who Extra was an iPlayer exclusive in the UK after its attached episode's broadcast.
Class was originally premiered on the BBC Three section of the Player between 9:30 - 10:00.
External links
Edit
Ad blocker interference detected!
Wikia is a free-to-use site that makes money from advertising. We have a modified experience for viewers using ad blockers

Wikia is not accessible if you've made further modifications. Remove the custom ad blocker rule(s) and the page will load as expected.