Ad blocker interference detected!
Wikia is a free-to-use site that makes money from advertising. We have a modified experience for viewers using ad blockers

Wikia is not accessible if you've made further modifications. Remove the custom ad blocker rule(s) and the page will load as expected.
John Benton's father was the a soldier and the father of John and Chris Benton.
John Benton always thought that his father preferred Chris to him. Chris was always given what John had to fight for. John always wanted to be like his father. He even became a soldier. However, he never got the approval of his father that he wanted to get.
John Benton's father died as a soldier during the Second World War. He was killed by a grenade in Normandy in 1944. He was blown in so many pieces that they hadn't found enough of his body to give him a decent burial.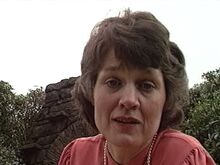 When John Benton was on a mission for the army, he left a flower at the grave of his brother Chris. John got trapped in a nightmare world where past and present were one. He experienced his past again, seeing his parents and brother. (HOMEVID: Wartime)