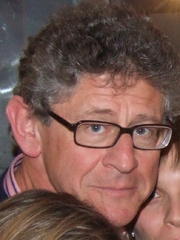 Jon Glover portrayed Creodont and Dr Verryman in the Big Finish Doctor Who audio story Forty-Five. He also voiced both the Red and Yellow Robots in The Sarah Jane Adventures television story The Empty Planet, Grant in the Doctor Who audio story Slipback, and Jafrid in The Well-Mannered War.
Glover's other television work includes roles in Red Dwarf: Back to Earth and the TV version of The Hitchhiker's Guide to the Galaxy.
External links
Edit
Ad blocker interference detected!
Wikia is a free-to-use site that makes money from advertising. We have a modified experience for viewers using ad blockers

Wikia is not accessible if you've made further modifications. Remove the custom ad blocker rule(s) and the page will load as expected.