Kim Newman
In the DWU
Main jobs:
Writer
Stories:
Time and Relative
Main time period active:
2001
Career highlights
Notable non-DWU work:
The Night Mayor, Bad Dreams, Jago, The Quorum, Anno Dracula (series), The Original Dr. Shade and Other Stories, Where the Bodies are Buried, The Diogenies Club (series), Professor Moriarty - The Hound of the D'Urbervilles, An English Ghost Story
IMDb profile
Twitter page

Kim Newman wrote Time and Relative. He also contributed to a feature on Dalek history for the Genesis of the Daleks DVD. A decade later extracts form the same interview along with previously unused material was used for the documentary on the newly animated The Power of the Daleks DVD.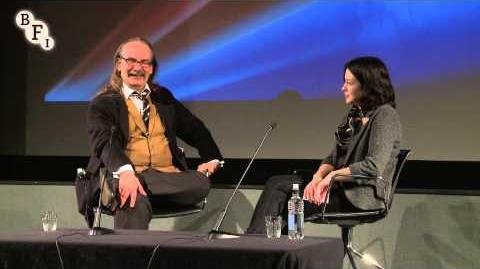 In 1995, before his Doctor Who involvement, Newman published the novel The Bloody Red Baron, which included an appearance by Lady Jennifer Buckingham, a character from The War Games.
He is also an occasional presence on DVD documentaries and series 1 episodes of Doctor Who Confidential.

Ad blocker interference detected!
Wikia is a free-to-use site that makes money from advertising. We have a modified experience for viewers using ad blockers

Wikia is not accessible if you've made further modifications. Remove the custom ad blocker rule(s) and the page will load as expected.