Milton Johns
In the DWU
Main roles:
Castellan Kelner, Theodore Benik, Guy Crayford
Main jobs:
Actor
Stories:
see credits section
Main time period active:
1967-68, 1975, 1978
Career highlights
Notable non-DWU work:
Softly Softly, The Three Musketeers, Sense and Sensibility, Z-Cars, Crown Court, Poldark, Some Mothers Do 'Ave 'Em, Butterflies, Yes, Minister, Star Wars, Shoestring, The Pickwick Papers, Bergerac, Minder, Brookside, Coronation Street, Casualty, Chalk, The X-Files, The Scarlett Pinpernel, Born and Bread, The Basil Brush Show
IMDb profile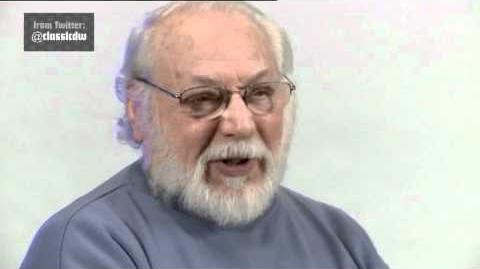 Milton Johns (born 13 May 1938[1]) appeared in several Doctor Who television stories: as Theodore Benik in The Enemy of the World, Guy Crayford in The Android Invasion and Castellan Kelner in The Invasion of Time.
His other credits included roles on No Hiding Place, Softly, Softly, The Saint, The First Churchills, Paul Temple, Z-Cars, Softly, Softly: Taskforce, Some Mothers Do 'Ave 'Em, Yes Minister and Bergerac. However, John is most famous for playing shop owner Brendan Scott on Coronation Street from 1991-93.
Footnotes
Edit
External links
Edit
Ad blocker interference detected!
Wikia is a free-to-use site that makes money from advertising. We have a modified experience for viewers using ad blockers

Wikia is not accessible if you've made further modifications. Remove the custom ad blocker rule(s) and the page will load as expected.