Ad blocker interference detected!
Wikia is a free-to-use site that makes money from advertising. We have a modified experience for viewers using ad blockers

Wikia is not accessible if you've made further modifications. Remove the custom ad blocker rule(s) and the page will load as expected.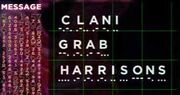 Morse code was a symbolic representation of the alphabet, in which letters were represented by a series of sonic bursts of varying lengths. These bursts were visually represented by dots and dashes. The code allowed for messages to be compiled, one letter at a time, and sent between any two parties who could understand them.
Luke Smith was proficient in the code. He once used his K9 dog whistle to send a Morse message to Clani, via Mr Smith. (TV: The Man Who Never Was)
Harry Sullivan once said he felt "a bit like a Morse message" after a broken teleportation via transmat from the space station Nerva to a future Earth. (TV: The Sontaran Experiment)
The Tenth Doctor used Morse code when trapped in the disused Lodestar refuelling station on the planet Hurala during the 26th century. He was trapped there for five days, fourteen hours and twenty seven minutes before the Wayfarer landed there and Scrum was able to decipher the SOS message the Doctor was sending out using a spoon. (PROSE: Prisoner of the Daleks)
The ghosts on the underwater base the Drum used morse code to contact a submarine, leaving it to the impression that somebody had contacted it to help the base crew escape. (TV: Under the Lake)