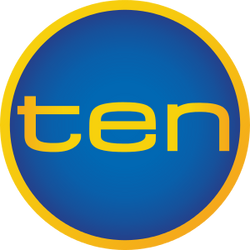 Network Ten (also known as Channel Ten or just Ten) is a television channel in Australia. It broadcast Torchwood Series 1 before broadcasting Series 2 on TenHD. It then sold the rights to Torchwood to ABC2.
Ten's biggest contribution to the DWU was as one of the production partners for series 1 of K9. It was the home network of the show in Australia, where transmission of the regular series began on 3 April 2010, after a one-off release of Regeneration in late 2009. Although the global premiere picture on K9 may never be fully understood, it's believed that Ten was the global premiere network for at least some of that show's episodes, and that it shared global premiere rights with various regional instances of Disney XD.
External links
Edit
Ad blocker interference detected!
Wikia is a free-to-use site that makes money from advertising. We have a modified experience for viewers using ad blockers

Wikia is not accessible if you've made further modifications. Remove the custom ad blocker rule(s) and the page will load as expected.