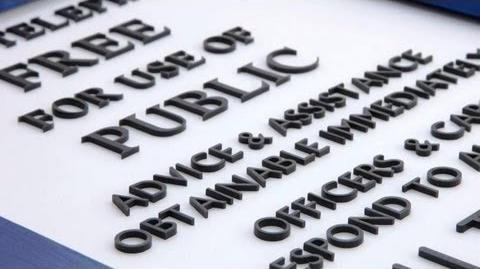 Nicholas Robatto (also credited as Nick Robatto) was a staff props maker for Doctor Who, Torchwood, and The Sarah Jane Adventures. He worked on most episodes of Doctor Who through series 6, but was sometimes uncredited — particularly in the early RTD era.
In 2011 — which is to say the production year for series 7 — he left his full-time position at Doctor Who to create Rubbertoe Props, a freelance company which then continued to supply Doctor Who with props throughout the Matt Smith era. In fact, Rubbertoe were a major part of the team that built the series 7 TARDIS console room. In February 2013, Robatto established Rubbertoe Replicas, BBC Worldwide's licensed premium replica prop house.
His official credits in the DWU are:
External links
Edit
Ad blocker interference detected!
Wikia is a free-to-use site that makes money from advertising. We have a modified experience for viewers using ad blockers

Wikia is not accessible if you've made further modifications. Remove the custom ad blocker rule(s) and the page will load as expected.