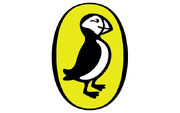 Puffin Books is a children's book publishing company that published a series of short stories celebrating the fiftieth anniversary of Doctor Who known as "Puffin eshorts."
It was founded by Noel Carringdon in 1940. Some claim it to be today the largest publisher of children's books in the United Kingdom.
Ad blocker interference detected!
Wikia is a free-to-use site that makes money from advertising. We have a modified experience for viewers using ad blockers

Wikia is not accessible if you've made further modifications. Remove the custom ad blocker rule(s) and the page will load as expected.