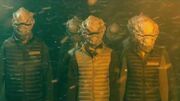 Real SFX is a production company which provided the special effects for Doctor Who and The Sarah Jane Adventures beginning in 2010, for Torchwood beginning in 2011, and for Class beginning in 2016.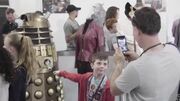 Though no longer specifically credited on Doctor Who, Danny Hargreaves is in charge of all Real SFX projects, as special effects supervisor. Hargreaves' wife, Carmela Carrubba, is the company director. James Smith was a special effects co-ordinator, Jade Pool was an assistant special effects supervisor, sometimes a special effects co-ordinator, and Russ Perkin was a special effects technician.
External links
Edit
Ad blocker interference detected!
Wikia is a free-to-use site that makes money from advertising. We have a modified experience for viewers using ad blockers

Wikia is not accessible if you've made further modifications. Remove the custom ad blocker rule(s) and the page will load as expected.