Season 17
Talk

0
32,680
articles in progress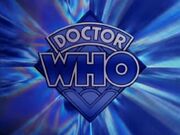 The seventeenth season of Doctor Who ran between 1 September 1979 and 12 January 1980. It consisted of five stories and twenty episodes, plus the incomplete Shada, unfinished as a result of an industrial strike. Lalla Ward joined as Romana II, and the season is notable for the involvement of Douglas Adams in the writing department. This was the last season to use the traditional Delia Derbyshire "Doctor Who theme" arrangement.
Television stories
Regular cast
Notes
Stories set during this season
Adaptations and merchandising
Home media
VHS
Destiny of the Daleks
City of Death
The Creature from the Pit
Nightmare of Eden
The Horns of Nimon
Shada (with extra post-production work and linking narration of unfilmed sequences)
The Tom Baker Years (extracts from all stories)
DVD
All serials of season 17 are still being released individually.
Serial name
Number and duration
of episodes
R2 release date
R4 release date
R1 release date
Destiny of the Daleks
Available individually or in The Complete Davros Collection box set in Regions 2 and 4.
Only available individually in Region 1.
4 × 25 min.
26 November 2007
6 February 2008
4 March 2008
City of Death
4 × 25 min.
7 November 2005
1 December 2005
8 November 2005
The Creature from the Pit
4 × 25 min.
3 May 2010
1 July 2010
7 September 2010
Nightmare of Eden
4 × 25 min.
2 April 2012
3 May 2012
8 May 2012
The Horns of Nimon
Only available as part of the Myths and Legends box set in Regions 2 and 4.
Only available individually in Region 1.
4 × 25 min.
29 March 2010
3 June 2010
6 July 2010
Shada
Part of The Legacy Box set.
TBA
7 January 2013[1]
TBA
8 January 2013
Novels
References
External links