Series 2 (Doctor Who)
Talk

2
37,298
articles in progress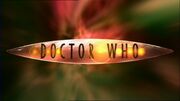 Series 2 of Doctor Who, also known as Season 28 to differentiate it from Season 2, ran between April 2006 and July 2006 and starred David Tennant as the Tenth Doctor and Billie Piper as Rose Tyler. The 2005 Christmas special, The Christmas Invasion, and the 2005 Children in Need Special were filmed as part of the Series 2 block and featured on the Series 2 DVD. Despite this, The Christmas Invasion is listed as a special episode and therefore not considered to be a part of Series 2 by the Episode Guide on the official website. The 2006 Christmas special, The Runaway Bride is sometimes listed as being part of Series 2; however it carries a Series 3 production code and is treated as a Series 3 episode by the BBC in its promotion and merchandising.
Overview
Edit
The main story arc for the season was the Torchwood Institute, referenced only twice previously, which served to lead up to the final episodes as well as the Torchwood spinoff series. A secondary arc dealt with the development of the love story between Rose and the Doctor. Series 2 saw the return of the Cybermen to television, and the return of companions Sarah Jane Smith and K9. Both were last seen (notwithstanding independent, fan-made productions) in 1983; their successful return sparked the commissioning of a second spin-off series, The Sarah Jane Adventures, for CBBC. The Series 2 finale saw the introduction of Donna Noble.
This was the first series to feature a "Doctor-lite" episode. These were episodes in which the Doctor (and, usually, his companion) only appears in one or two scenes, with the story carried by new, supporting characters. This allowed David Tennant to film two episodes at the same time. Love & Monsters was the first episode to use this innovation, though it did not receive the same level of acclaim as later Doctor-lite episodes such as Blink and Turn Left.
Each episode (not counting the specials) was accompanied by a short teaser "Tardisode" which was only viewable on the Internet; this experiment was not repeated for succeeding seasons, though several online prequels would once again be produced for Series 6; the Tardisodes were the first BBC-filmed Doctor Who productions since TV: Mission to the Unknown in which neither the Doctor nor a companion appeared (with the exception of the Tardisode for TV: School Reunion which featured Mickey Smith).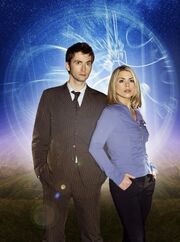 Recurring
Edit
Television stories
Edit
Mini-episode
Edit
Christmas special
Edit
Regular season
Edit
Adaptations and merchandising
Edit
Home media
Edit
All episodes of Series 2 were released in 2006.
Promotional trailer
Edit
A trailer using specially shot footage of the Doctor was created to promote the new season.
External links
Edit