The Rapture was the thirty-sixth monthly Doctor Who audio story produced by Big Finish Productions. It featured the Seventh Doctor played by Sylvester McCoy and Ace played by Sophie Aldred. This was the fifth audio story to feature this pairing of Doctor and companion. Each episode featured remixes of the Doctor Who theme, a device employed by Big Finish on numerous occasions.
Publisher's summary
Edit
Ibiza, 1997, and thousands of young people are acting like mindless zombies.
Which is to be expected. Ibiza, the island of dance music, sex, drugs and alcohol, is the ultimate hedonistic paradise.
God has sent help from on high to save the sinners of Ibiza. He has sent His angels to save their souls.
Which would be simple enough if these souls didn't include an alien time-traveller working in a bar, a woman who disappeared in 1987, a young man carrying a photograph of a girl he's never met and an Irish girl who doesn't even know who she is anymore.
to be added
References
Edit
The Doctor
Edit
Individuals
Edit
Earth history
Edit
Television series
Edit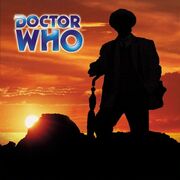 Continuity
Edit
External links
Edit
Big Finish monthly releases
Fifth Doctor
Adric, Nyssa, Tegan
Nyssa
Nyssa, Brewster
Nyssa, Hannah
Tegan, Nyssa
Tegan, Turlough, Nyssa
Turlough
Peri
Peri, Erimem
Amy
Solo travels
All stories in the main monthly range are included in this navigation box including the "subscriber exclusive" stories which are part of Big Finish Productions' subscription service for this range. All other stories are represented in other navigation boxes.
Ad blocker interference detected!
Wikia is a free-to-use site that makes money from advertising. We have a modified experience for viewers using ad blockers

Wikia is not accessible if you've made further modifications. Remove the custom ad blocker rule(s) and the page will load as expected.