Ad blocker interference detected!
Wikia is a free-to-use site that makes money from advertising. We have a modified experience for viewers using ad blockers

Wikia is not accessible if you've made further modifications. Remove the custom ad blocker rule(s) and the page will load as expected.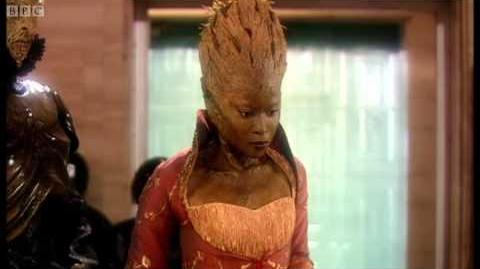 "Toxic" was a popular recording made by singer Britney Spears in the early 21st century on Earth. By the year 5 billion, the song was considered a ballad from Earth's classical era and was played on a vintage jukebox owned by Cassandra shortly before the planet Earth was destroyed. "Toxic" could be called the last song heard during the planet's history. (TV: The End of the World)
Behind the scenes
Edit
In the Children in Need sketch Looking for Pudsey, "Toxic" plays over the scene in which Britney Spears appears.