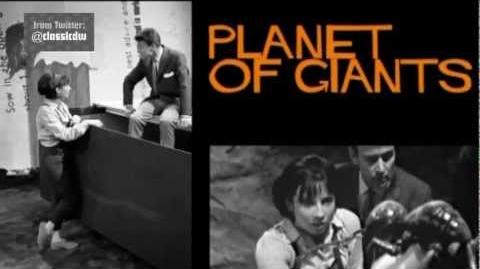 Planet of Giants was a First Doctor serial which had a long and interesting gestation. Its basic conceit — that of miniaturising the Doctor and his companions — was to have been the very first story in Doctor Who history, but the technical challenge was too great for that earliest of production crews. It was therefore rejected by producer Verity Lambert, but script editor David Whitaker continued to push the topic. By its third writer, the "miniaturisation idea" had become intertwined with an important, pro-evironment message. The script that emerged was based on the non-fiction book, Silent Spring, and therefore contained an obvious warning against the environmental dangers of pesticide.
Ad blocker interference detected!
Wikia is a free-to-use site that makes money from advertising. We have a modified experience for viewers using ad blockers

Wikia is not accessible if you've made further modifications. Remove the custom ad blocker rule(s) and the page will load as expected.