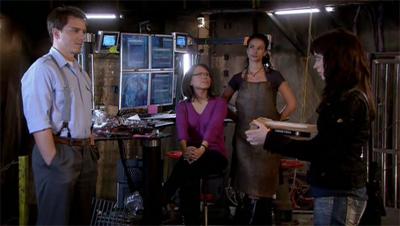 Everything Changes was the very first episode of Torchwood. Though not a pilot, it carried many of the narrative burdens of one. It introduced the programme's regular characters, as well as recurring elements such as the Hub, Myfanwy, retcon and the Torchwood SUV. The audience was introduced to Torchwood Three and the show's concepts through the eyes of Gwen Cooper, an ordinary Cardiff girl whose life turns upside down after meeting them.
Ad blocker interference detected!
Wikia is a free-to-use site that makes money from advertising. We have a modified experience for viewers using ad blockers

Wikia is not accessible if you've made further modifications. Remove the custom ad blocker rule(s) and the page will load as expected.