Hello, I'm Quinton Kyle Hoover. I've been watching Doctor who literally my whole life, and my favorte Doctor is Colin Baker.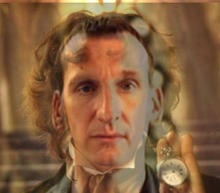 My first
My favourite
My Doctor Who Book Collection
My favorite pages
The Master - Timeline page (now deleted)
Future projects
My Favorite quotes
Nothing in the world can stop me now!

What's the point of being grown-up if you can't act childish at times?

Oh, my dear Doctor you have been naive.

I am the Master!




So what? I'm Perpugilliam Brown, and I can shout just as loud as you can!

This is an AMBULANCE!

Life is WASTED on the living!

...Wibbly-Wobbly, Timey Wimey... Thing...