Welcome aboard, Ameliadr!
Welcome to the TARDIS Index File. We only take the best! Here are a few good links for newcomers: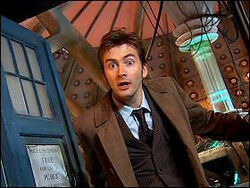 Remember that you should always sign your comments on talk and vote pages using four tildes like this: ~~~~ , or use the button above the edit space that looks like this:

.
We hope you enjoy editing here and being a member of the TARDIS crew! If you have any questions, see the Help pages, add a question to one of the Forums or ask on my user talk page.
User:CzechOut
01:43, February 5, 2011 (UTC)
Your input is needed!
You are invited to join the discussion at Forum:Can we disable visual editor please?.

czechout ☎ ✍ 03:25: Tue 20 Dec 2011 
Your input is needed!
You are invited to join the discussion at Forum:Can we disable visual editor please?.

czechout ☎ ✍ 17:26: Thu 22 Dec 2011