Welcome to the
Big Brother 99
Tardis manual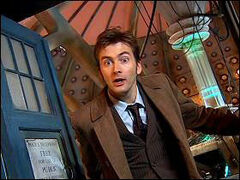 Welcome to the Tardis!
Things with the same name
Thanks for your edits! We hope you'll keep on editing with us. This is a great time to have joined us, because now you can play the Game of Rassilon with us and win cool stuff! Well, okay, badges. That have no monetary value. And that largely only you can see. But still: they're cool!
We've got a couple of important quirks for a Wikia wiki, so let's get them out of the way first.
British English, please
We generally use British English round these parts, so if you're American, please be sure you set your spell checker to BrEng, and take a gander at our spelling cheat card.
Spoilers aren't cool
We have a strict definition of "spoiler" that you may find a bit unusual. Basically, a spoiler, to us, is anything that comes from a story which has not been released yet. So, even if you've got some info from a BBC press release or official trailer, it basically can't be referenced here. In other words, you gotta wait until the episode has finished its premiere broadcast to start editing about its contents. Please check the spoiler policy for more details.
Other useful stuff
Aside from those two things, we also have some pages that you should probably read when you get a chance, like:
If you're brand new to wiki editing — and we all were, once! —  you probably want to check out these tutorials at Wikipedia, the world's largest wiki:
~ ~ ~ ~
Thanks for becoming a member of the TARDIS crew! If you have any questions, see the Help pages, add a question to one of the Forums or ask on my talk page. Shambala108 ☎ 13:41, October 31, 2013 (UTC)
Spoiler policy
Edit
Hi! I have had to remove your edit at Thread:143558 and part of your comment on your user page because they violate our spoiler policy. Basically, you cannot post anything that relates to a not-yet-released story. This includes plot, cast and crew details. There are warnings posted all over the wiki, such as every edit page, the welcome message on your talk page, the home page, and the "recent wiki activity" page. Because you are a brand new user, you will not be blocked for this. However, please take the time to read Tardis:Spoiler policy before you make any more edits, and do not re-post the information I have removed. Thanks for your understanding! Shambala108 ☎ 17:31, October 31, 2013 (UTC)
Please read our rules before continuing
Edit
Hi :) When you start editing a wiki, it can be really exciting. You kinda just wanna go around and do anything. I can tell you're a really creative soul because of the way you're colouring your text in forum posts and how you're trying to use this wiki to reach out and talk to people.
Thing is, though, every wiki has its rules. And it's important to play within those rules. That's why I'm going to block you from editing for just 24 hours so that you can have a chance to read some of our rules and figure out a little bit of how this community works.
If you look at the top right of this page, there's a manual that has a pretty good guide to how we do things around here. Take some time to read at least some of the entries there. The big thing you need to understand is that we're an encyclopaedia. We're not really like most Doctor Who sites. When we use the forums, it's to communicate about ways to improve the wiki — not idle chit-chat about Doctor Who favourites. (See Tardis:Forum policy for more about that.)
We also never, ever under any circumstances say anything about episodes that haven't yet been broadcast. Nothing. Nada. Zilch. You're actually lucky that Shambala108 was in a generous, post-Halloween mood, cause if you mention things about the future, the usual punishment is a nice, long ban. (See T:OFF REL for more about that.)
Also, bear in mind that you create your signature by typing four tildes at the end of your post. And you should never create a page in the template namespace for something that only you use. That's why your signature has now been deleted. And signatures really shouldn't contain pictures, but certainly cannot contain three pictures, taking up over 300px of vertical space! (See Tardis:Signature policy and especially T:SIG LOOK for more about that. If you're interested in how to properly set up a templated signature, see Help:Signature.)
We absolutely do want you editing here. But but you've made enough errors in a short enough period that I need to call a brief "time out". We'll see you back here tomorrow at about this same time. Until then, you can edit this page and this page only.
czechout
 ☎ ✍  00:16: Sat 02 Nov 2013
Block for violating spoiler policy
Edit
Unfortunately I have to block you for 3 months for your second violation of our spoiler policy. If you had read the policy, as recommended by User:CzechOut and me above, you would know that no mention of not-yet-released stories is allowed. During your block, please take the time to familiarize yourself with Tardis:Spoiler policy.
To answer your video question, you cannot upload any videos anywhere if you are not an admin. If you want to recommend a video, you must follow the procedure at Tardis talk:Video recommendations. Shambala108 ☎ 00:44, November 10, 2013 (UTC)
Christmas cheer
Edit
Happy holidays!
As this fiftieth anniversary year comes to a close, we here at Tardis just want to thank you for being a part of our community — even if you haven't edited here in a while. If you have edited with us this year, then thanks for all your hard work.
This year has seen an impressive amount of growth. We've added about 11,000 pages this year, which is frankly incredible for a wiki this big. November was predictably one of the busiest months we've ever had: over 500 unique editors pitched in. It was the highest number of editors in wiki history for a year in which only one programme in the DWU was active. And our viewing stats have been through the roof. We've averaged well over 2 million page views each week for the last two months, with some weeks seeing over 4 million views!
We've received an unprecedented level of support from Wikia Staff, resulting in all sorts of new goodies and productive new relationships. And we've recently decided to lift almost every block we've ever made so as to allow most everyone a second chance to be part of our community.
2014 promises to build on this year's foundations, especially since we've got a full, unbroken series coming up — something that hasn't happened since 2011. We hope you'll stick with us — or return to the Tardis — so that you can be a part of the fun!

Re:Minor weapons pages
Edit
Hi! Regarding your proposal that we combine short articles into longer ones, there was once a long discussion (you can read it here if you're interested), in which it was decided that anything mentioned in the DWU deserves its own page. Yes, some of the articles are quite short, but there's nothing wrong with that, and there are still so many stories (television, comic, prose and audio) being released that some of these short pages will likely have more to add to them in the future. Therefore, there is no need to combine short articles into somewhat longer ones just to avoid having small articles. Shambala108 ☎ 15:24, July 29, 2014 (UTC)
User page
Edit
Hi! Please note that the only infobox you can use on your user page is "User infobox". The other infoboxes are for regular articles only. You'll have to change your infobox. Thanks! Shambala108 ☎ 14:34, October 18, 2015 (UTC)