Welcome to the

BlueResistance!
We hope you'll enjoy being a part of our community! If you're new to either us or wiki editing in general, you might want to check out some of these links: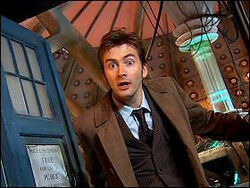 Remember that you should always sign your comments on talk and vote pages using four tildes like this:
~~~~
Thanks for becoming a member of the TARDIS crew! If you have any questions, see the Help pages, add a question to one of the Forums or ask on my user talk page.
Your input is needed!
You are invited to join the discussion at Forum:Can we disable visual editor please?.

czechout ☎ ✍ 04:16: Tue 20 Dec 2011 
Your input is needed!
You are invited to join the discussion at Forum:Can we disable visual editor please?.

czechout ☎ ✍ 18:18: Thu 22 Dec 2011 
Did you know that Christopher Morley owned two Black cats? He called them "Will" and "Shall" because no one could tell them apart.Boblipton talk to me 11:29, July 4, 2012 (UTC)