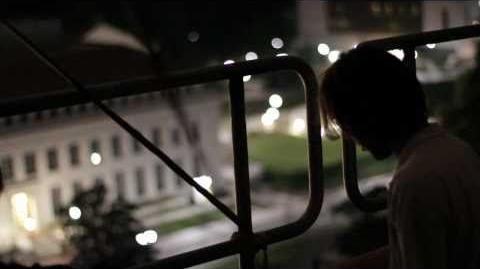 Where's the TARDIS
was a webpage that was set up in
2010
as part of a
BBC America
contest where viewers could send in a photo of their homemade versions of
the TARDIS
for a chance to win prizes. As part of the promotion for the contest, a couple of different commercials ran during the episode "
A Christmas Carol
" and during the 2010/11 New Year's marathon on BBC America. These commercials were crafted as parodies of
infomercial
s, such as those for kitchen knife sets or record club subscriptions. As such, the on-air talent for the commercials are relentlessly perky and breathlessly excited about the offer. The ad also featured supposed "happy customers" who tell how the TARDIS changed their lives, with the customers often saying, "Thanks, TARDIS!" - again, all in the style of the mail-away order commercials.
The contest appeared to have forked, somewhat, when the site's official YouTube channel began accepting entries under the banner of "The TARDIS Project". While the original concept of "Where's the TARDIS" was about entrants submitting pictures of their unusually-situated TARDISes, "The TARDIS Project" centred on video of university students sneaking a 600-pound replica of the Smith TARDIS onto the roofs of college buildings all around America.
External links
Edit
Ad blocker interference detected!
Wikia is a free-to-use site that makes money from advertising. We have a modified experience for viewers using ad blockers

Wikia is not accessible if you've made further modifications. Remove the custom ad blocker rule(s) and the page will load as expected.